Consul General Speaks
H.E. Dr. Norbert Revai-Bere is the Consul General of Hungary in India and here he shares his views on Trade, Tourism and Indo-Hungarian relations.
Why is 23rd October being celebrated as National Day in Hungary and what is its significance?
October 23rd is one of our National holidays in Hungary. Besides, August 20th is the Foundation of Hungarian Statehood with the Coronation of our first King, St. Stephanus in the year 1000 AD. March 15th commemorates Hungarian Civil Revolution and War of Independence in 1848.
October 23rd commemorates the Revolution of 1956, when Hungarians rose up against the Soviet ruled communist system. October 23rd marks the first day of the Revolution of 1956. Peaceful demonstrations were held on this day throughout Budapest, many organized by students, demanding free elections, freedom of the press, and withdrawal of the Soviet troops stationed in Hungary. The events later turned to a War of Independence. By November 4th, Soviet leaders sent in their tanks with reinforcement to bring a bloody end to the Hungarian Revolution. Thousands of people died and over 200,000 fled the country.
October 23rd, also commemorates the 'Day of the Republic', as in 1989, after the fall of communism, Hungary was declared a Republic on October 23rd.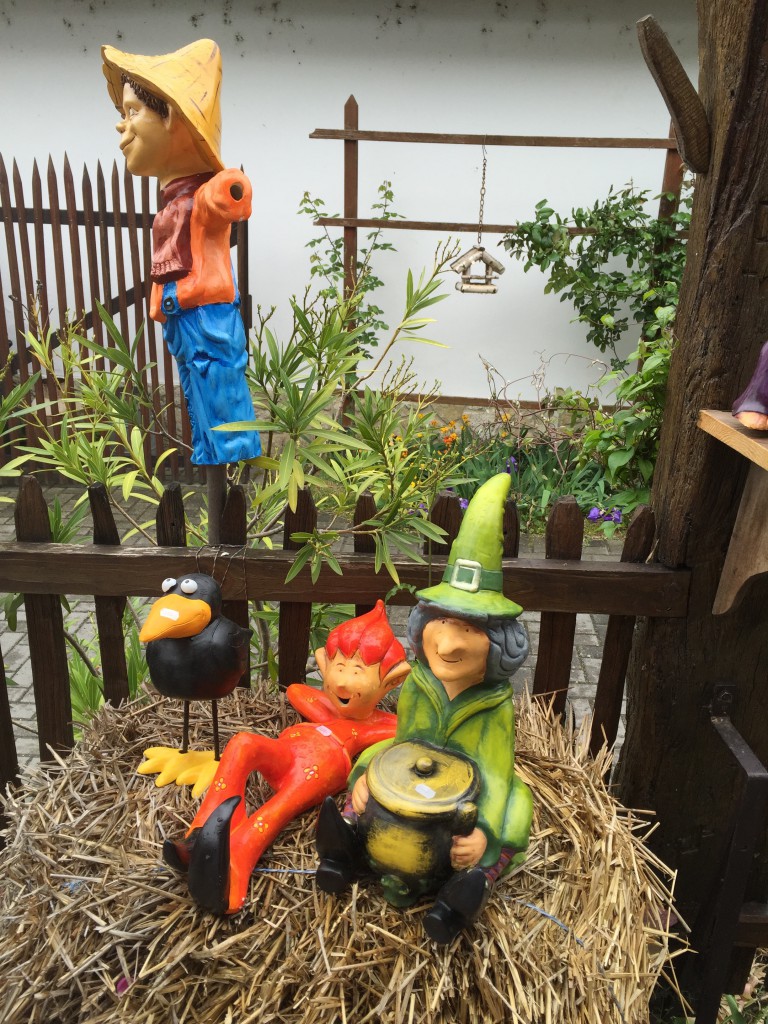 How long has the Consulate General and Promotion Centre of Hungary been in Mumbai and what are the roles and responsibilities of the Consulate's office?
Hungarian Prime Minister Viktor Orban visited Mumbai during his official trip to India in 2013 and, recognising the economic, political and cultural importance of the city and the state of Maharashtra, decided to open Hungary's first ever Consulate General in Mumbai, with consular district that spreads over the States of Gujarat, Maharashtra, Goa, Kerala, Tamil Nadu, Andhra Pradesh, Karnataka and the Union Territories of Pondicherry, Daman & Diu, Dadra & Nagar Haveli. The new Consulate General of Hungary in Mumbai started its operation in 2014. The Hungarian Consulate General is the focal point of interaction in its jurisdiction for promoting economic, cultural and political relations between India and Hungary. Besides promoting bilateral economic and trade co-operation, we also try to increase the visibility of Hungary in India and the knowledge of Indian people about Hungary with particular attention to our common heritage such as Amrita Sher-Gil and other eminent personalities. Many other sectors and fields of collaboration like education, academic exchange, film industry, and tourism have huge potential. It is our aim to identify and develop further our ever diversified relations in these and other areas. And of course, we do issue visas for Hungary and the Schengen-territory in Mumbai.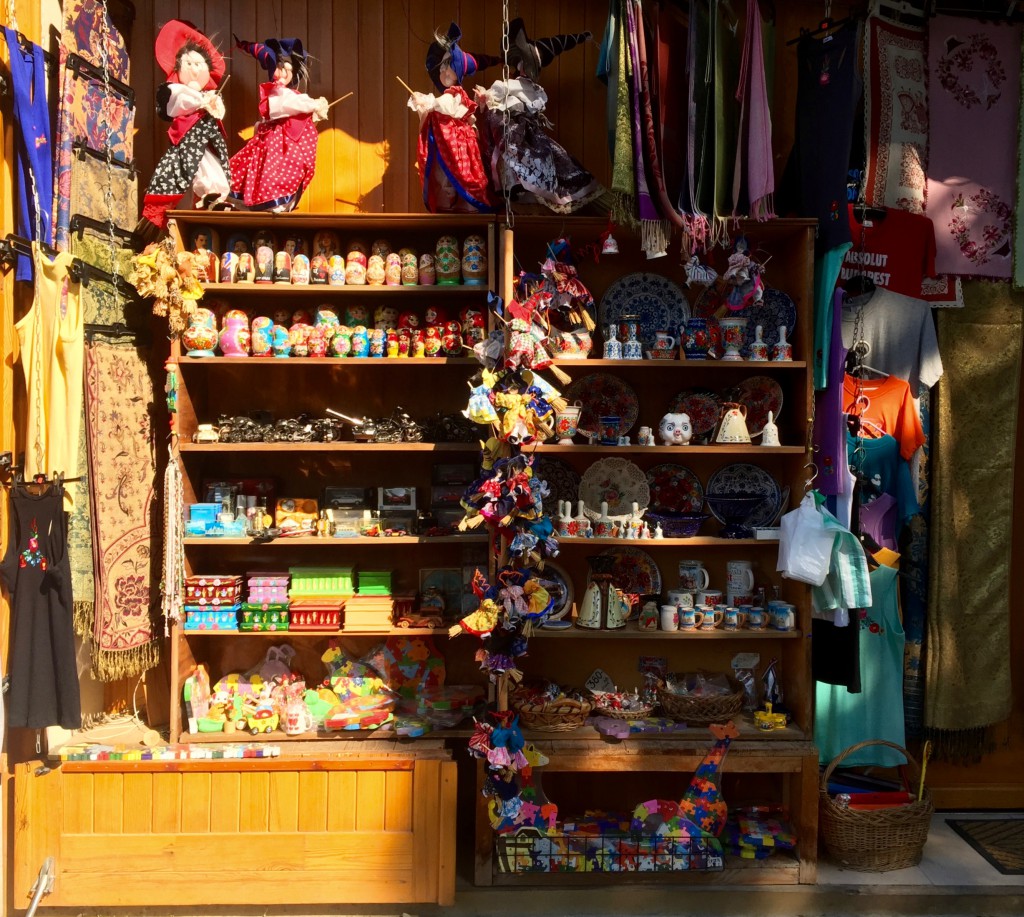 How has the role of your office in areas of trade promotion, tourism and cultural exchanges evolved?
As mentioned before, we have tasks in multiple sectors to develop relations and to identify potential partners from India and Hungary. We only started our operations about a year ago, however we have already achieved initial successes. To mention a few: the number of Indian tourist arrivals in Hungary has grown by almost 60% during the last one year and we see further potential in this regard. We have managed to reach out to the Bollywood film industry and at the moment a great Indian movie production is currently shooting in Hungary with the lead actors comprising of John Abraham and SonakshiSinha. We are looking forward to the premier of the film directed by AbhinayDeo and produced by Vipul Shah and hoping for more movies to come. We also managed to bring several Hungarian artists and musicians to Mumbai, and we shall bring many more in the coming years.

Is this your first stint in India in the official capacity? If not, then please share the experiences of your earlier visit and how different is it this time as compared to the earlier times?
I have spent three years in Delhi earlier, at our Embassy as Deputy Head of Mission. It was an exciting experience then and it is an exciting experience now, in Mumbai. India is changing rapidly but one thing seems permanent, that India has millions and millions of faces, characters and surprises, and we never get bored to experience what this beautiful country offers us day by day.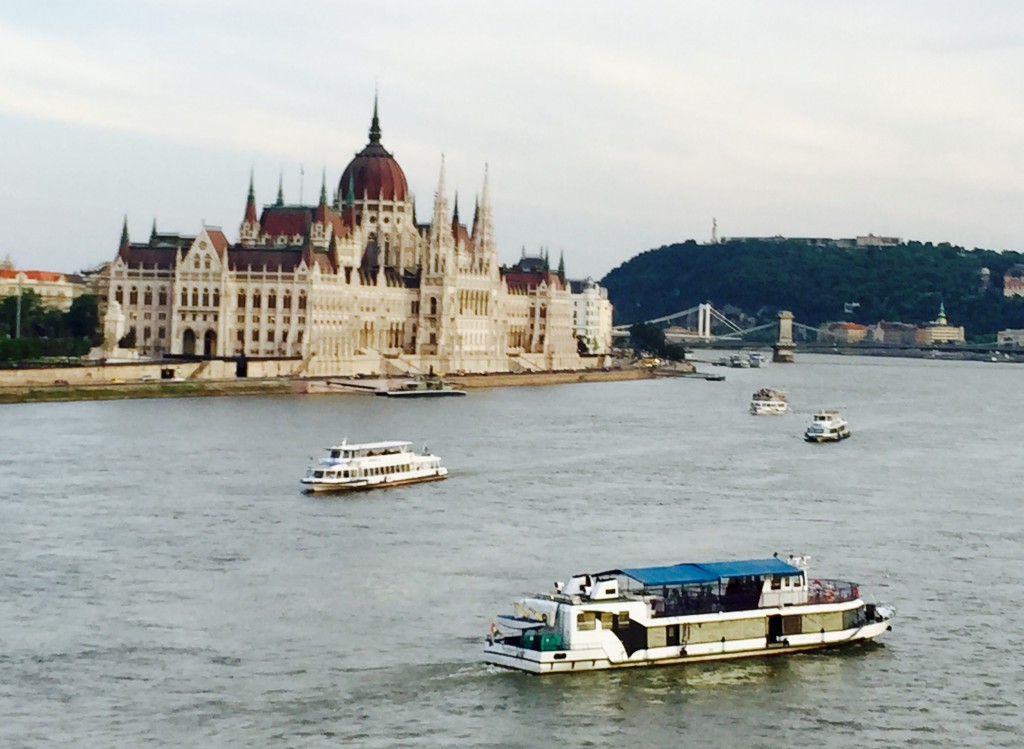 How aware are the people of Hungary with regards to India in terms of trade and tourism opportunities and what is the overall perception of Indians and India as a whole in Hungary?
India was always in the hearts of Hungarian people. Hungarian intellectuals for centuries looked at India and were inspired by India and the Indian culture. It must have something to do with the Asian origin of the Hungarian people. With over 1000 years of European history, we still maintained a great understanding and openness towards Asian civilisations and the way of thinking by Asian people and a great curiosity for the wonders of this continent. India, however, is being recognized more and more in Hungary. We have religious and ethnic communities in Hungary with strong Indian backgrounds and many people with admiration and interest towards Indian cultural heritage such as Yoga, Ayurveda, Art, Music, Dance and others. On economic terms our co-operation is also evolving, with Hungarian companies entering India and with many more Indian companies and investments in Hungary, using our country as a Gateway to Europe.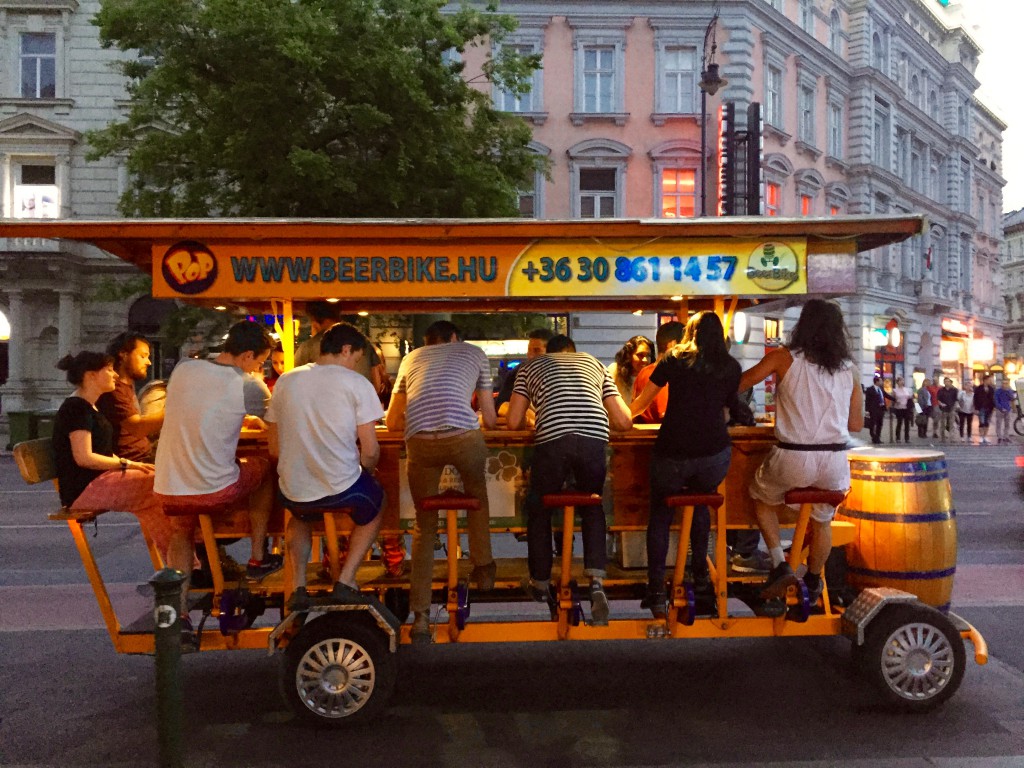 How do you plan to create awareness of Hungary in India that goes beyond Hungarian Goulash and Folk?
Goulash, or as we call it: Gulyás is an important and unique feature of the Hungarian cuisine, which of course has much more to offer, blending Asian and European traditions. We are proud of our folk traditions as well as our achievements in Science and Modern Arts that contributed greatly to the world. However, we try to show both our traditions and new achievements which of course cannot be really separated as they are deeply interconnected on many levels. New innovations and start-ups are also trying to find their way into the global presence including in India, and we are here to help them in their endeavours.
In which areas can India and Hungary exchange ideas and expertise and how does your office play a role in forging these alliances?
There are many areas and opportunities which are constantly identified by us and our partners. There are fields of course where our expertise can offer more or different things that might suit Indian requirements better, such as sustainable water management, renewables, agriculture and food productions, as well as scientific collaboration in many areas. We try to connect Indian and Hungarian companies, universities, Government organisations and personalities whose co-operation can mutually benefit both our nations.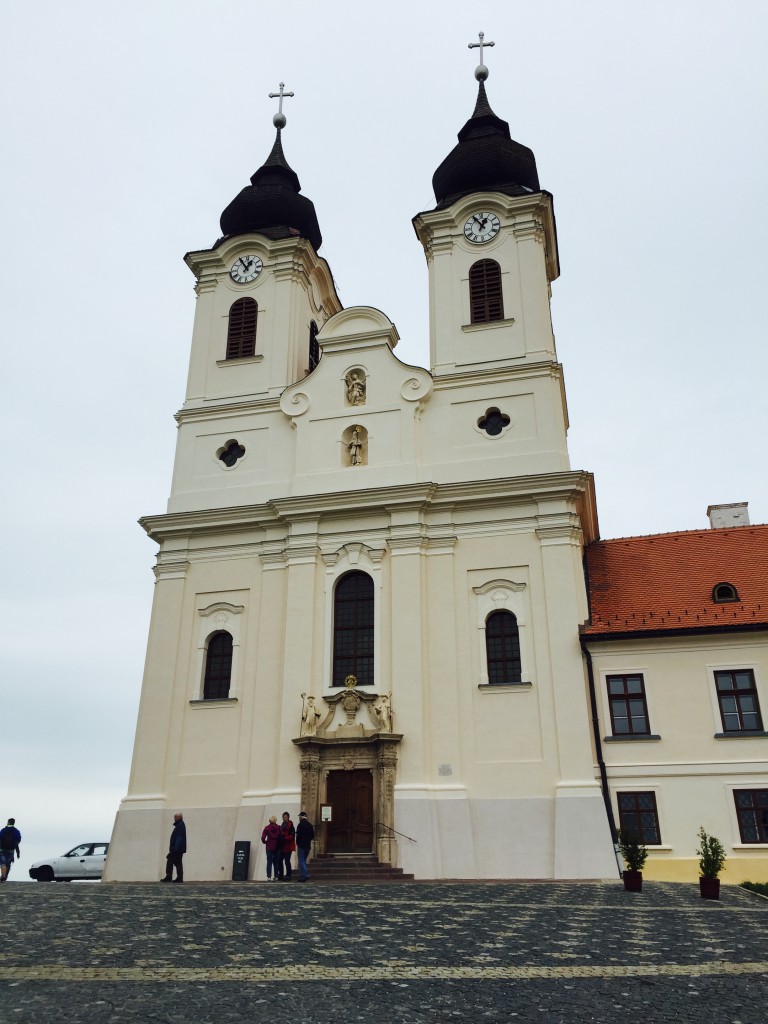 What is the nature of delegations who have visited India and what has been their feedback?
There have been many delegations and there are many more to come from different sectors. Their overall feedback is very positive, seeing huge potential in India and in working with Indian partners. I think the secret for successful co-operation however is to find a trustworthy and capable Indian partner.
Compared to other European destinations, how is Hungary different in terms of value?
As it has been mentioned before, besides our millennium old European history, we have also proudly acknowledged our Asian origin, which creates a special and unique blend of hospitality with the spiciest food in our continent, and unparalleled musical and architectural heritage. I must also mention the natural beauty of our country having one of the largest lakes of Europe with historical vineyards having thousands of years of wine-making traditions and one of the greatest reservoirs of thermal water with centuries old bath culture developed over it. We still maintained to a certain extent our nomadic traditions in the Great Plain of the East of Hungary where beautiful horses roam the fields freely. Prices in Hungary are still among the most competitive ones for accommodation and food and for shopping as well.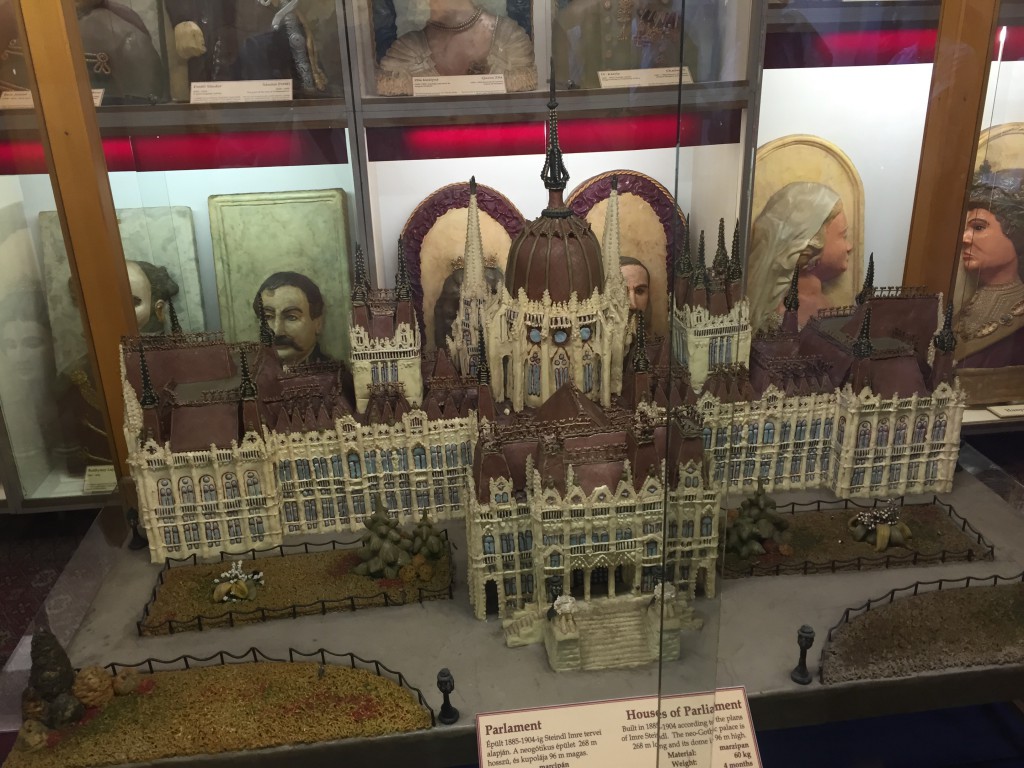 What does Hungary have to offer to the discerning traveller and what is the duration of stay you would recommend to suitably experience Hungary?
Hungary has a lot to offer, I would say that a life-time might not be sufficient to see everything. We like to say that once someone arrives in Hungary, they might find it difficult to leave: the Ottomans were here for 150 years, the Austrians for 200 years and even the Russians for almost half a century. I am just kidding of course, but the more time you spend in Hungary the more interesting adventures and experiences you may discover. A week, however, could be sufficient to explore our beautiful capital, Budapest and Lake Balaton, but then you can find many more amazing towns, villages, mountains and vineyards if you stay for another week. And so on…
What local experiences should a traveller to Hungary include to understand the lifestyle of the Hungarians?
Try our cuisine and wines, go to the marvellous historical baths and wander on the streets among the architectural miracles of our cities, go to the markets and enjoy your time in Hungary with Hungarians as much as you can.
Besides Budapest, what key locations should a traveller visit in Hungary?
Lake Balaton, the Bend of Danube with Visegrád and Szentendre, The Great Plain of the 'Puszta' and all the beautiful cities and towns, like Szeged, Pecs, Debrecen, Gyor and many others.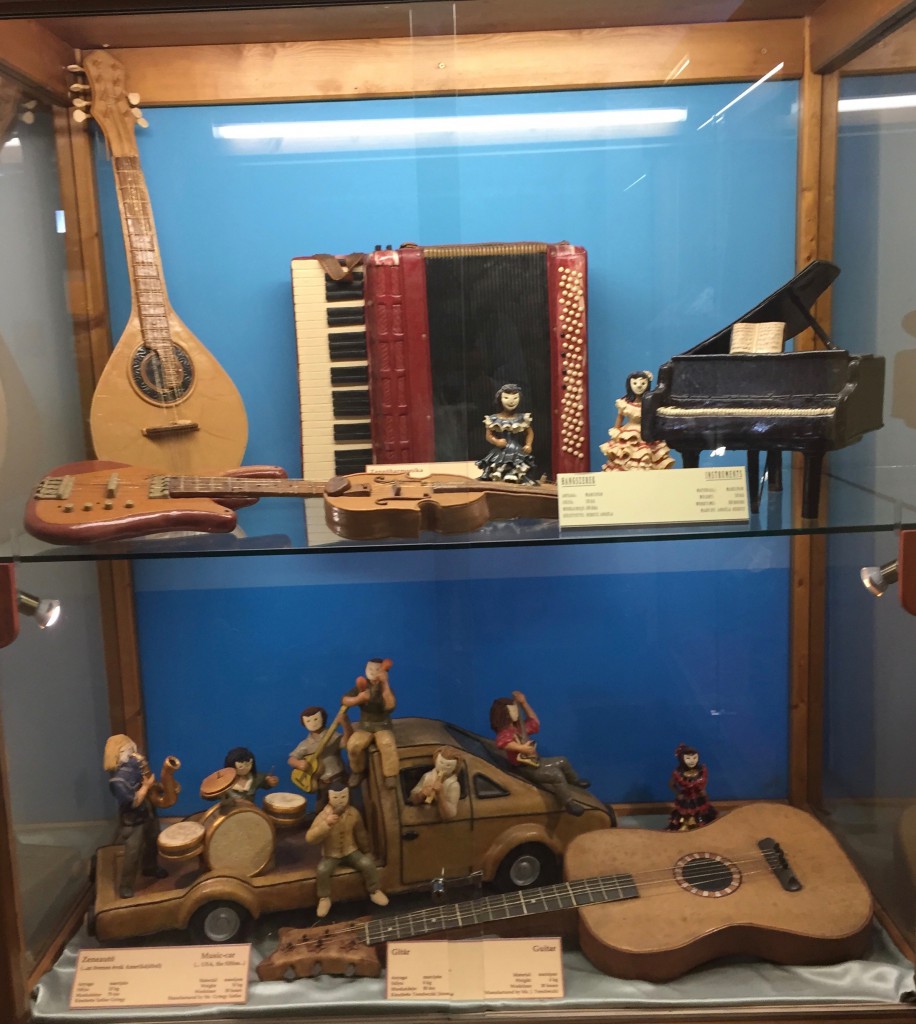 According to you, which are the famous icons of Hungary?
Having the highest ratio of Nobel-laureates per capita, there are many excellent personalities: Scientists, Artists, Writers and Musicians. It is difficult to name only a few without mentioning all of them for which the space of this publication might not be sufficient. Those who are interested in Hungarian innovation may also look at the website: http://hungarian-inventions.com/eng/indexregi.htm for old and new inventions.
Are there any famous icons common to India and Hungary and how do you plan to use the same in enhancing relations between the two countries?
We have many eminent personalities in our history, whose work and life-time achievements became the common heritage of India and Hungary. However, the painter Amrita Sher-Gil, born to a Hungarian mother and an Indian father in Budapest, is undoubtedly one of the greatest icons of our nations. Her outstanding life and work represents a great common cultural heritage of our countries.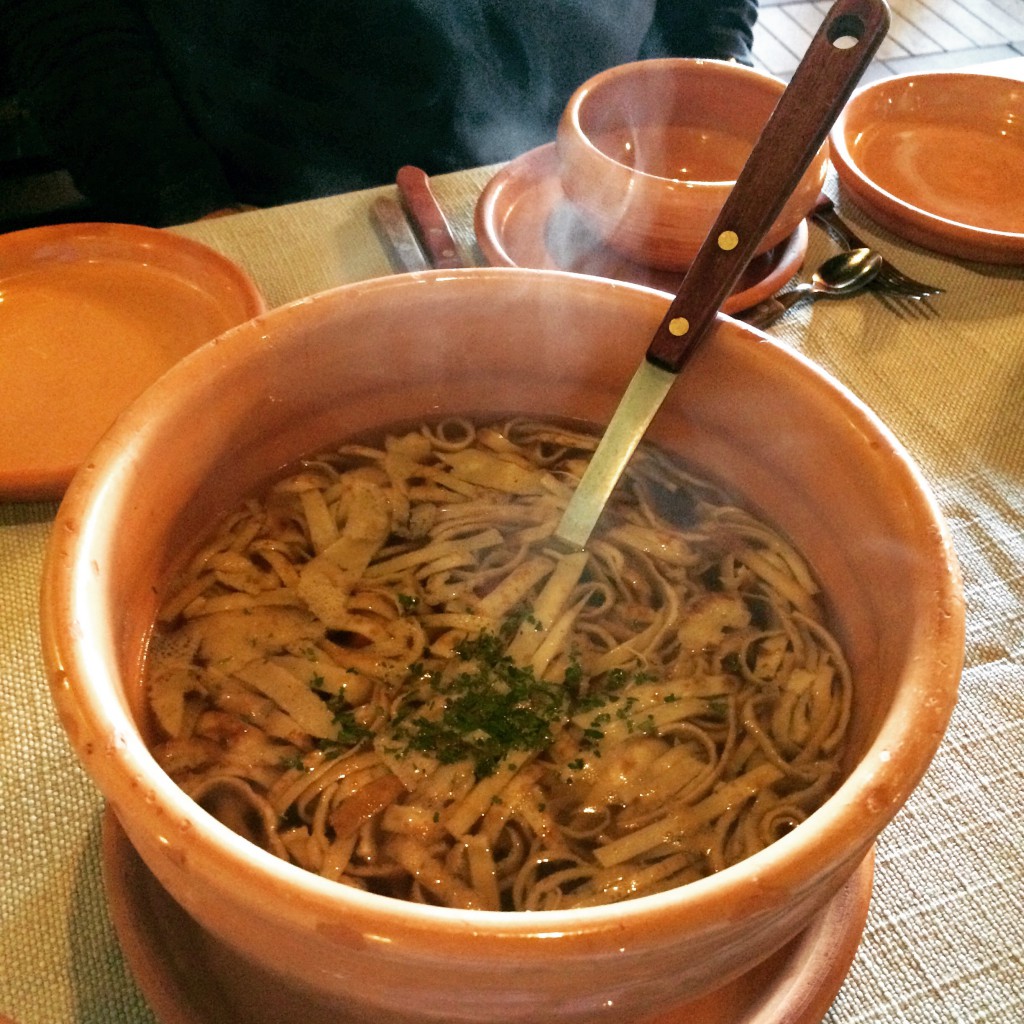 Which Bollywood films have been shot in Hungary, which are currently on the floors and which are those that are likely to be shot in the near future? Also, how will this help to boost tourism in Hungary?
There were a few movies shot in Hungary before with stars like AishwaryaRai, Salman Khan and Ajay Devgan in 'Hum Dil De ChukeSanam' for example and also with Amitabh Bachchan, while currently 'Force 2' is being shot in Budapest with John Abraham and SonakshiSinha. We are looking forward to many more in the coming years as it is the best way to raise awareness among the Indian public which will in turn obviously help to boost tourism to its new heights between India and Hungary.
Are there any typical Hungarian events or festivals?
Many, some with folk traditions, some with more modern background like the annual Sziget Music Festival in Budapest, which is the biggest of its kind in Europe. We have regular art and theatre festivals in the capital and other cities, particularly the open-air theatres during the summer months. I must recommend though the Christmas Markets and Fairs in December with their unique ambience and atmosphere in every big city around the country.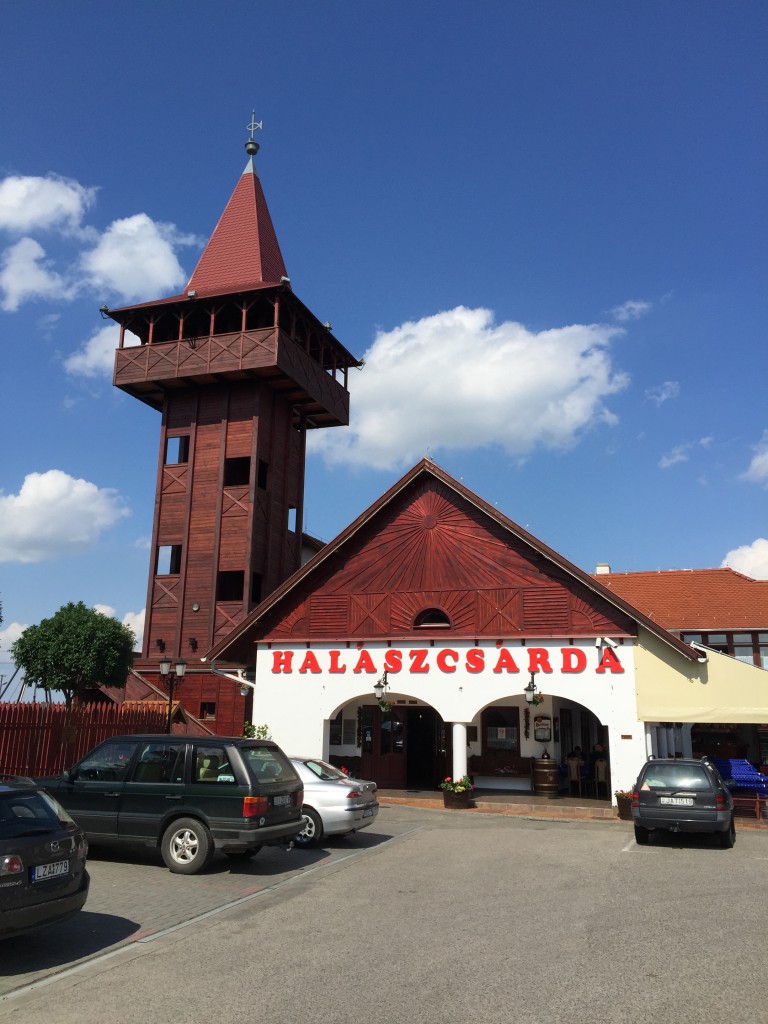 Why is Hungary considered as one of the finest spa cum medical destinations in Continental Europe?
Hungary, after Iceland, has the second largest thermal water reservoirs in the world, with centuries old traditions of bath culture in beautiful historical buildings. It is a unique experience, particularly to visit the world's largest thermal lake in Héviz with warm, healing water all year long. Swimming in warm water during winter with all the snow around is a lifetime experience and a must.
What aspect of your role as Consul General do you find most interesting and challenging?
Time Management – India has so much to offer and Mumbai in particular is so alive, with so many things happening all the time, so many interesting people to meet, it is difficult to find time for everything. Traffic, not to mention, sometimes makes it even more difficult though.
On a more personal front, what kind of hobbies and interests do you pursue and when?
I love to travel, explore new things, and meet new and interesting people. I like to read as well and paint, if I find the time. Swimming and running are also a favourite activity, as and when I can manage.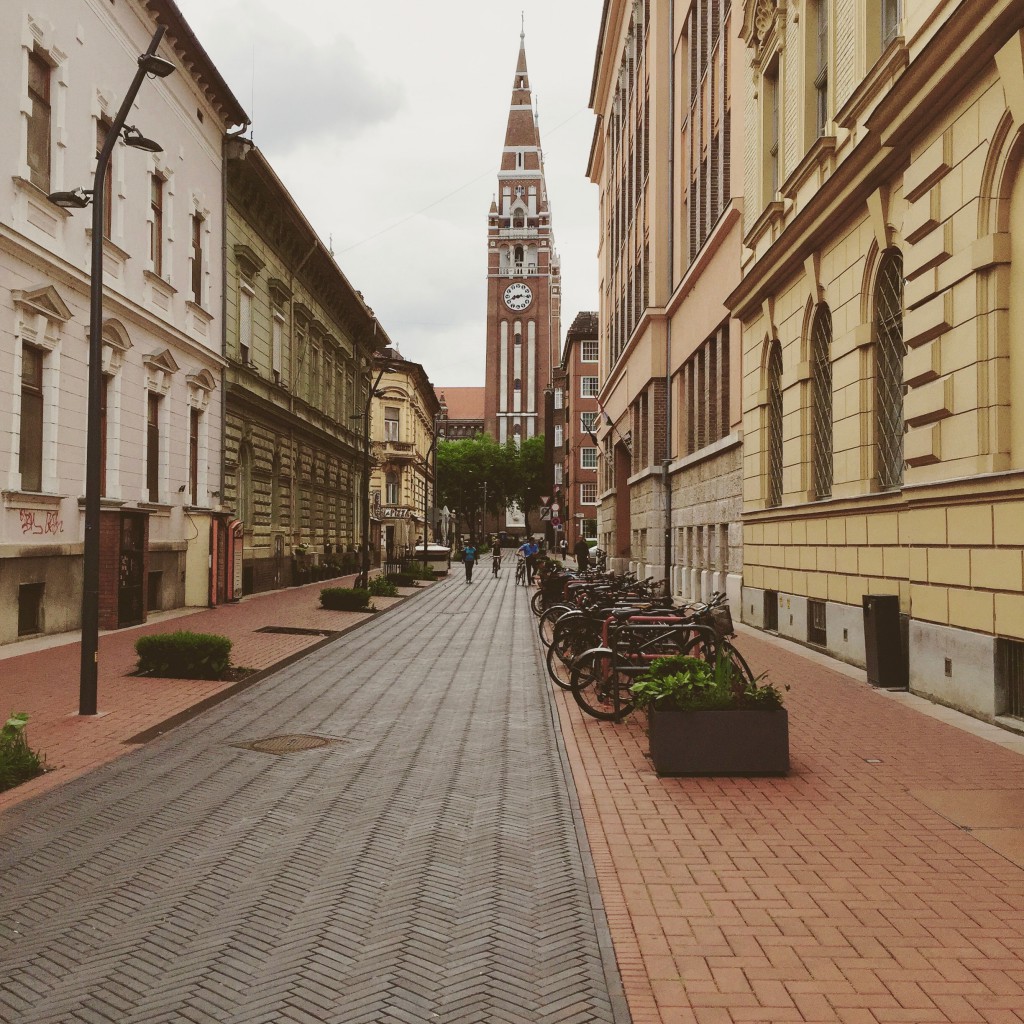 Which are your favourite holiday destinations in Hungary?
Besides my hometown Szeged, I love the Balaton Lake and its surroundings, particularly the Northern Shore.
Which is your favourite holiday destination in India and what has been your overall experience during this tenure?
I love all the places we have visited so far, however, the Himalayas and Darjeeling on one side and Kerala on the other end of the subcontinent was the most exciting experience till today. For long I wish to visit Hampi, I hope that one day I will make it there.

What is your message to our readers and how can they benefit by partnering with counterparts in Hungary in various fields?
Hungary has a lot to offer and it is still relatively unexplored for the Indian tourism sector. Our partners shall use this opportunity as Hungary is a new upcoming and exotic destination.
What are the opportunities of Hungary as a MICE (Meeting, Incentives, Conferences and Exhibition) destination and have you seen a growth in MICE travel out of India?
MICE tourism and also Indian Weddings are choosing Hungary and Budapest in particular more often. We are seeing an increasing number of travellers in these sectors, with lots of further opportunities. Hungary offers great facilities and unrivalled unique experiences.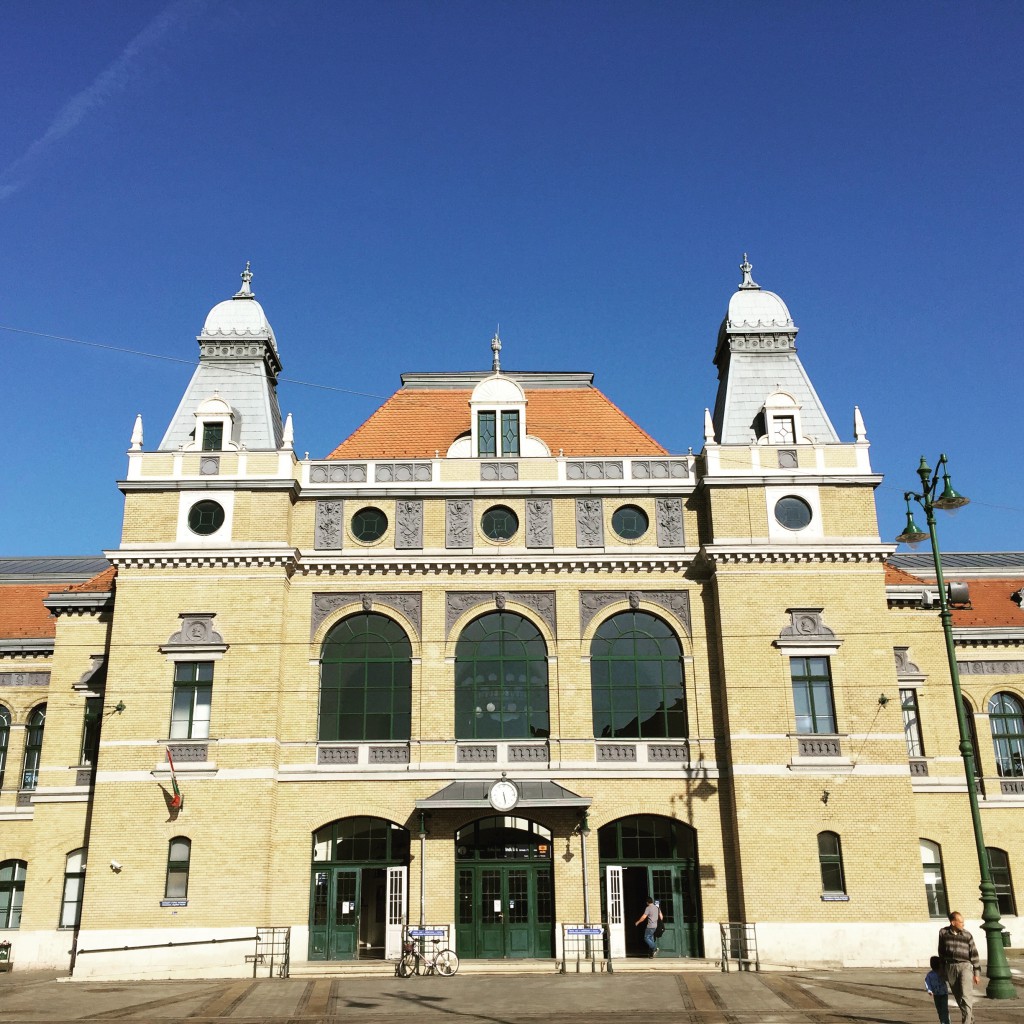 What is your opinion on Namaste Hungary (www.namastehungary.com) – a dedicated website generating awareness for the Indian outbound traveller to Hungary?
Namaste Hungary and our collaboration with Namaste Tourism were among the first initiatives since the opening of the Hungarian Consulate General in Mumbai and the 60% increase of the number of Indian travellers to Hungary in the last one year only is a clear proof of our successful co-operation.
Consulate General of Hungary, TCG Financial Centre, #803, C-53, G-Block, Bandra-Kurla Complex, Bandra (E), Mumbai – 400098, India.
Tel: +91 22 67701637      Email: mission.mum@mfa.gov.hu      Web: http://www.kormany.hu/en
Contents